Someone rightly said, "It's what's on the inside that counts." As definitely your inner beauty and inner self makes you the person that you are! However, at the same time, you only get one chance to make a first impression and that's why it's kind of important to pay some attention to your looks. It doesn't matter if you style your hair regularly or just maintain the regular grooming hygiene check, some sort of self-care is extremely important. It boosts your confidence and adds some sense of 'normal' to these otherwise insane pandemic days.
During the pre-covid times, we had the liberty to go to a salon and get our haircuts done and beards styled professionally. But now, since all of that seems like a distant dream, there's something that you can still do, from the safety of your homes, and look absolutely handsome!
All you need is a perfect hair trimmer for men that can cater to your grooming needs. But firstly you need to identify what are those needs?
Do you need something to just trim your beard or also need something to style it? Do you want to be able to remove extra hair from your ears or nose? Do you also want to be able to pull off some basic hair cuts as well? Well, in that case you need something more versatile than just a basic hair trimmer.
And we know exactly what it is –
Allow us to introduce one of the best trimmer for men than you can get your hands on right now!
boAt MisFit T200
Ergonomically designed, loaded with so many amazing features, this 6-in-one men grooming kit is a must-have for every modern man!
Before much ado, let's dive into the splendid features of this trimmer for men and see what makes it worthy of being a part of a shaving kit for men!
Easy To Use And Carry!
The strong build and the portable design of this hair trimmer allows you to move it around without any problem. It fits into your hands easily and offers a good grip. You can even throw it in your vanity without a care. Its sleek body looks absolutely classy. So experiment any look you want with absolute ease and ace it!
Skin Friendly And Sharp Blades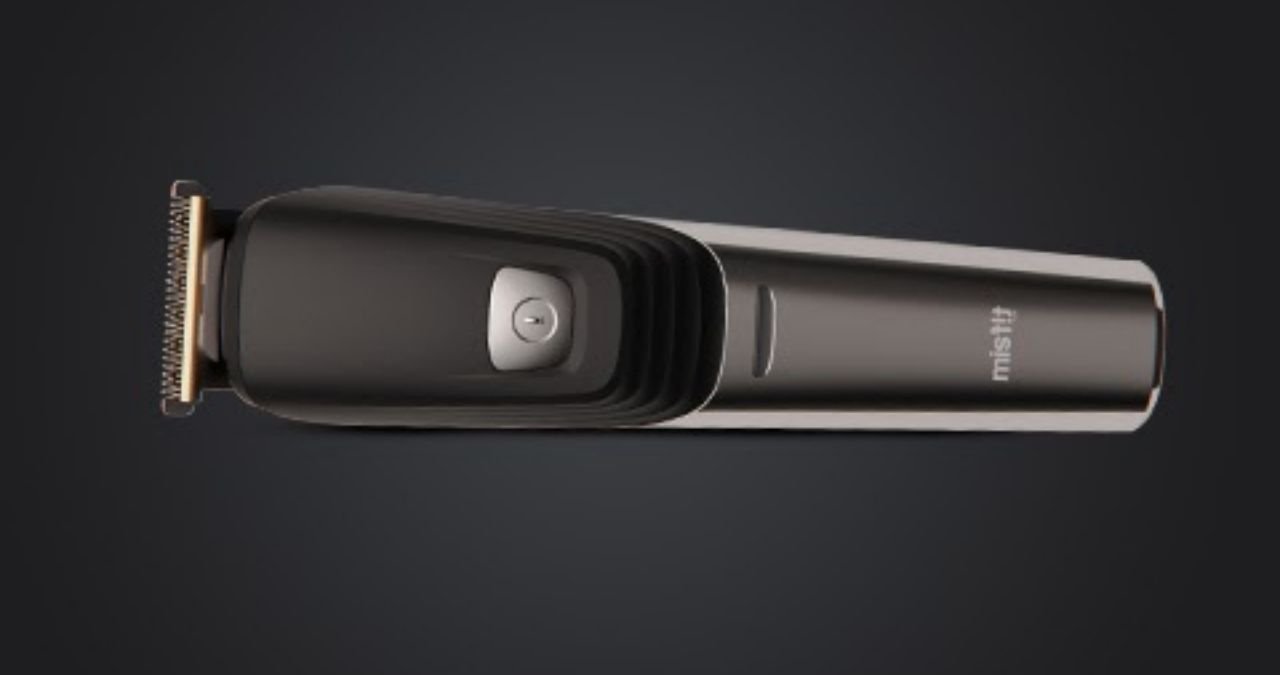 The design of this hair trimmer is user-friendly and you can easily wrap your hands around it with a steady grip. You will not face any difficulty when you are moving around the trimmer to style your hair or trim your beard!
They come equipped with corrosion resistant titanium blades which do not harm your skin. They don't tug, pull or scratch your skin and do not cause any type of rashes or burns. They just go hard against the hair that you want to cut, and don't cause any harm. They glide smoothly against the contour of your skin and give you a super comfortable grooming experience.
It Stays Strong For a Long!
We all live a busy life.. We always have a number of things to do and are always short of time! Imagine if you have to leave for a party in 10 mins and your trimmer just stops working suddenly, just because it ran out of battery! What a disaster, right?
Well, you will never face any such problem with this hair clipper! It not only provides 120 mins of cord-free usage, but you also get an option to use it with the cord!
Experiment Around With This Versatile Hair Trimmer And Hair Clipper
Thinking of getting the mutton chops like the Wolverine or wanting to grow your beard like Kabir Singh – this beard trimmer for men will help you style your beard just like the way you want!
It comes with different trimmer heads that let you cut hair of different lengths. Not one, not two, not five.. You get 6 different types of trimmer heads which you can choose to use as per the need.
You can use the full size trimmer head to fade or taper the beard and head hair. The micro head lets you shape all the detailed areas around the moustache, eyebrows or the beard. It even comes with a nose clipper which you can use to remove unwanted nose or ear hair or even to shape your eyebrows!
Now that you have read through it all, let'us re-emphasize the importance of you getting this right now! For men's grooming goes beyond just shaving your beard and putting aftershave, you need something that can take care of your overgrowth in the nose, ears or even something as precise as your eyebrows. In times like today, where you are just meeting people virtually, it's very much important to invest some time in caring for yourself!
Also Read : Some AirPods Max Users complain Of Condensation Issues