A home remodeling project excites everyone. People love to see a positive change in their house. A well-planned remodeling project enhances the look while improving your comfort level as well. However, it brings a lot of waste at the end of the project. Moreover, you need to clean your home as well.
Hiring a junk removal company reduces your effort allowing you to focus on the cleaning. Get a free quote from Jiffy Junk and get rid of the remodeling debris with minimum effort. You can also rent a dumpster but that means you will handle all the junk by yourself.
To see the result of home remodeling, you have to remove debris as soon as possible. Unless you have the manpower to remove junk yourself, it is the best idea to hire a removal service. In this article, we will talk about how to remove junk after home remodeling.
Rent a Dumpster
A cheap way to get rid of the remaining waste is to hire a dumpster. Dropping off your waste to a landfill requires a special vehicle and manpower as well. Hence, it is better to get a dumpster and let the company deal with the junk.
Once you rent a dumpster, all you need to do is to put your junk in it. Give a call to the company and they will collect it.
Hire a Junk Removal Service
Such service is the best option if you want to reduce your effort. In this case, you only need to hire a company and they will take care of the garbage.
While hiring a removal service, you need to ensure that they reveal their actual rates. Many companies have hidden charges, which increase the cost. When the junk removal professional arrives to give you the estimate, you need to highlight every detail to avoid any confusion.
Clean Your House
Once you get rid of the remodeling debris, it is time to clean your house. Regardless of the renovation, you should be prepared for a lot of waste everywhere. Construction dust is extremely fine and it goes into the darkest or deepest corners.
Keep in mind that construction dust is dangerous for the respiratory system. Hence, it is essential to remove it carefully.
Also Read : 5 Things To Consider When Making An Ad Collage
List of Tools
Before you start cleaning your house, you need a set of tools to ensure no abruption. Here is the list of tools you need to clean your house effectively.
Soft towels
Vacuum cleaner
Broom
Face masks
Dust mop
Floor cleaning solution
General Cleaning
Let's begin with cleaning the walls. While removing the dust, you must be careful or you will damage the walls. Use a soft damp towel to wipe the walls.
The second step is to wrap a cloth around a broom. Use the towel on the walls to trap dust and remove it.
During general cleaning, you need to remove dust from the ceiling and fans as well. Using the vacuum's soft bristle brush attachment, you need to remove dust. You can also use a towel-wrapped broom to remove dust from the ceiling and fan. However, use a fresh towel.
Now, it is time to clean doors, window frames, and baseboards. All you need is a dusting spray and cloth to get clean surfaces. To clean windows, you need a glass cleaner as well.
Once you are done with vertical surfaces, it is time to work on the floor. Firstly, you have to sweep the floor and remove as much dirt as possible. Secondly, mop the floor to clean it perfectly. Lastly, use a vacuum cleaner and clean carpets.
Dust goes everywhere. You have to take care of bulbs or other light fixtures as well. Use a cloth and wipe down.
Kitchen and Bathroom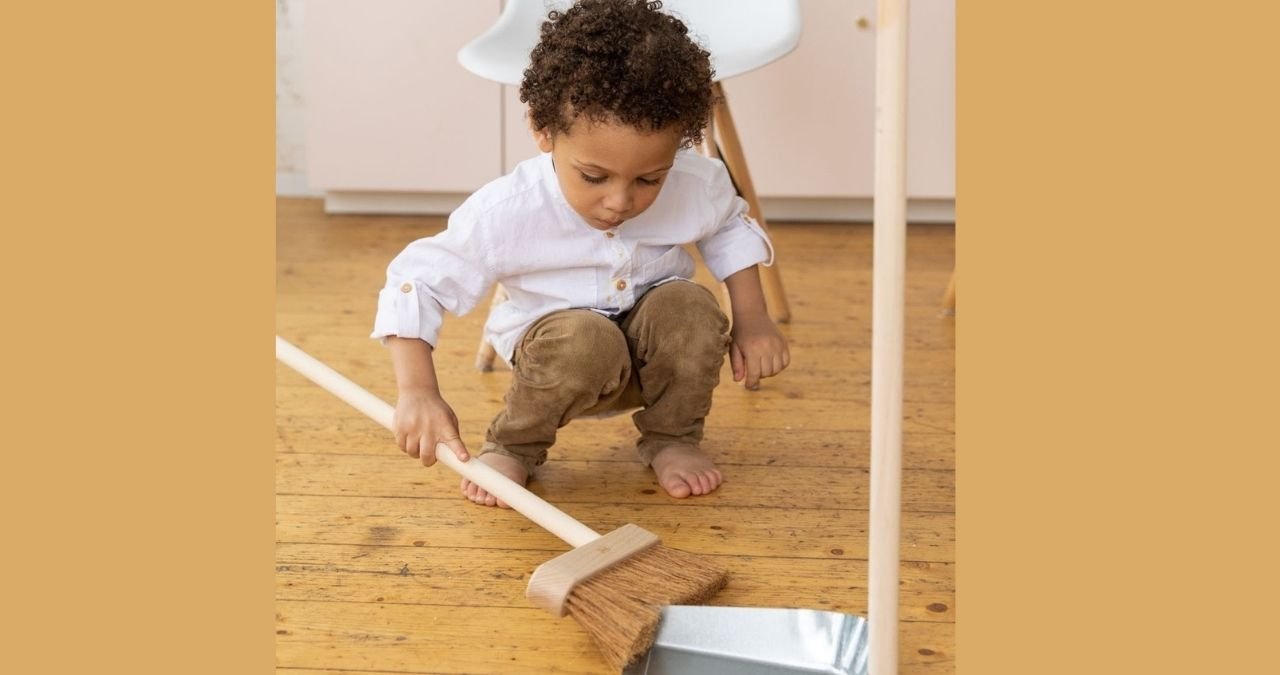 For the kitchen and bathroom, you need to begin with a vacuum cleaner. Be prepared to use a few filters depending on the dust. Once you finish vacuuming, use dust spray and cloth to remove the remaining dust.
Whether you have remodeled the kitchen or not, dust will be trapped in cabinets. A quick cleaning sprint is needed for your cabinets. Clean them from outside and inside as well.
For backsplashes and countertops, you need a scrubber. A soft scrubber will remove all the dirt. Once you are done, move to faucets and sinks. A simple wipe-down will do the trick here.
Now, it is time to clean appliances. Clean those using a cloth and dust spray. Additionally, change the air filter of your HVAC system.
Conclusion
Junk removal should be the most important part of your home remodeling. Make sure that you spend enough time removing junk and cleaning your house. Overall, removal is fairly simple if you hire a company. From recycling to disposing, they will take care of the mess.
After junk removal, you need to do the cleaning. Whether you do it yourself or hire someone, the procedure remains the same. Make sure that you reach the deepest places because dust goes everywhere. Living in a remodel, clutter-less, and clean house will give you satisfaction for sure.
Also Read : Which Appliances Can You Lose After A Power Surge?